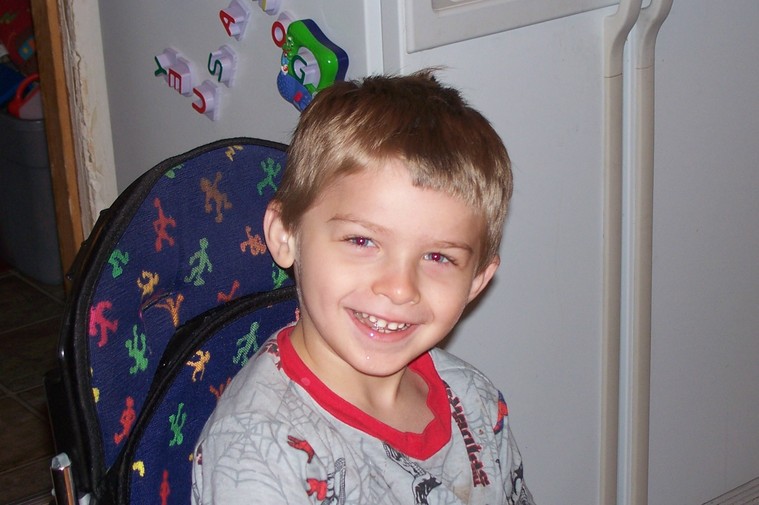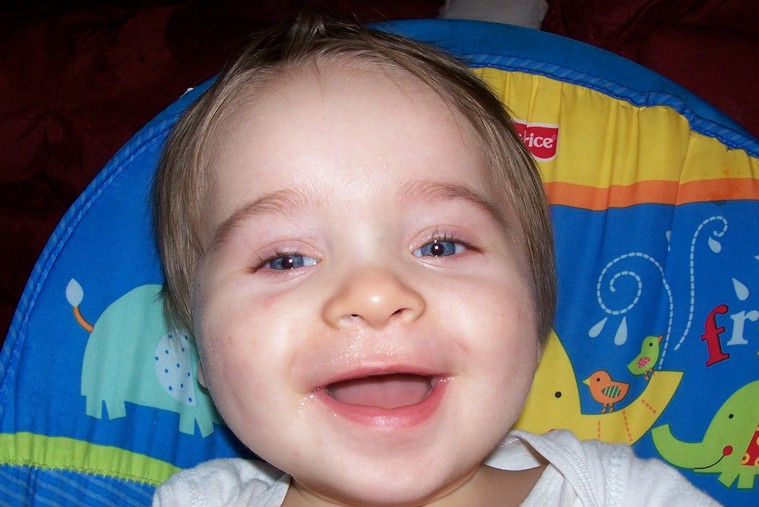 Our Proof of God's Perfect Works!
Praise to the Lord for answered prayers! We have spent so much time on our knees as we know many of our family and friends have. We received the call from the National Institute of Health on May 21, 2013 that they have reached a diagnosis for the boys. We are the second confirmed case. There is a family in Algeria that shares the same genetic defect. It is an "intellectual disability gene" called Med 23. Both our family and the family from Algeria have this. It is new to medical science. We are overwhelmed with emotion! God answers prayers everyone. Keep seeking him. He is there!

Where do we go from here??? We continue to search for others with the same gene defect. We name it! We make it known to the World! and we continue to seek the Lord's guidance for a treatment or a cure! We have FAITH and we learn PATIENCE!!! All things happen for the good of God! Thank you for all of your support and love !
We are awaiting any results from our trip to the NIH. Extensive genetic testing on everyone and we are hopeful that the good Lord will bless us with some type of answer. We'll keep everyone posted!!!
We were accepted into the Undiagnosed Disease Program at the NIH. We are awaiting our trip. Please pray that they can come up with something.
Many people have said recently that they do not think that our God has caused this. Please tell me then, who other could create two people that are so complex to our "science" that nobody can give an absolute reason as to what or why. The devil is not smart enough. God allowed this and ALL things happen for his purpose. My boys serve a purpose. What? I do not know but my FAITH assures me that I will find out and if not in my time, then in God's time. God Bless!
Today it was confirmed that Luke appears to have the same disorder as Tyler. Thank God for our wide base of support from our family and friends. We love you.
/
God Makes No Mistakes. Everything Happens for a Reason!.... Our Family Story!

​​ Tyler, our first child, was born in 2002. As first time parents, we only began to recognize that he was delayed when he was about 5 months old. His cousin was meeting milestones and he did not. Devastated, we instantly began seeking doctors to tell us what was wrong with our baby. He did not roll, have purposeful hand or eye movements, he screamed almost continuously, slobbered a lot and just looked sick. We eventually began treatment with neurologists from the city and had numerous tests completed. The end result was being told "well, we will have to wait and see". Really? As anyone that knows me, I don't ever just wait and see. If there's a problem, let's find it and fix it. And so our journey begins.
​
We found our neurologist shortly after. She is fantastic. She ordered new tests at each visit, always made us feel important and communicated honestly with us. She always had new ideas and never had the "wait and see" mentality. We still see her to this day and value her persistence!
​
We have seen dozens of different doctors. If we don't like one, we move on. We were seen by genetic doctors and all results came back normal. Symptoms were treated. We even went as far as to have a Baclofen pump inserted into Tyler's abdomen that delivered the medicine via a catheter to his spine. It worked for an hour, then resulted in spinal leaks, infections, surgeries and Picc line antibiotics off and on for a whole year. Oh, how he suffered! (It does work well for some, just not for us). Tyler had so many tests, procedures, surgeries, blood draws... it is no wonder that he hates hospitals and offices. We searched high and low. Traveled to different states and facilities. Had one of the best neuro genetic doctors tell us she was "grasping for straws and that we probably would never know what caused this. Maybe a virus or illness of some sort".
​
During this time, we welcomed a "healthy" baby boy named Noah. He came to us in 2004 and the delight in seeing him develop normally was miraculous. We missed that with Tyler and we were so grateful to be able to experience the normal development of a child. It is a God given blessing! We still had hope for Tyler but just enjoyed the life we were given. Tyler had changed us. We went from partying, immature young adults to 24 hour care, responsible parents. We were forced to grow up and we found God again. We grew in faith and began living a better life.
​
My father became ill. He was diagnosed with a bone marrow/ blood disease and was given a 3 year life expectancy. He was my rock and was an awesome grandfather to the boys. We traveled weekly with Tyler and Noah to appointment after appointment for him. I started nursing school, helped him with his illness and appointments, moved into a new house and surprise...became pregnant again. Under a ton of stress, our family NEVER expected another special needs child. We always thought, like the specialists said, it was probably a virus or something...then in November of 2007, we were pregnant again and with twins.
​
By May of 2008, I was finishing my last semester of nursing and graduated, caring for my now very sick father and getting ready to deliver twins all the while, caring for Tyler 6 (complete care) and Noah 4. In June, we brought my father home on hospice. The beginning of July is a blur. My dad became increasingly worse. I remember driving to take my boards as they started him on Morphine for the pain and we knew that he was going to meet the Lord in the near future. He passed a few days later. Before he passed, he said "When I get to heaven, I have one request... I need the Lord to tell me what is wrong with Tyler and why and to let you know as well. I am going to ask him to answer that for you". I delivered the twins 10 days following my fathers passing. Luke and Aiden. Two beautiful babies! I knew instantly that Luke had the condition. Everyone said... you are just worried, he's fine. I knew!
​
Once Luke began progressing the same as Tyler had, the doctors knew. We began seeing doctors again. Never any concrete answers but now knowing that it had to be genetic. A cousin of ours, Renee, was working in Baltimore at a medical office and she informed us one day that he boss new of a program at the National Institute of Health called the Undiagnosed Diseases Program. You should apply! Our neurologist agreed and submitted all the paperwork. We were accepted. So exciting. This program is very special and few people are accepted. We traveled there in June 2010. The team was excellent. One week of multiple tests and appointments. Our whole family there. It was exciting and tiring. We were told that there was minimal chance of finding a diagnosis but that they would try and we would be updated.
​
We continued to see our neurologist and she continued to inquire about our status... never any answers. However, in May of this year (2013), we received the call. They found it. A defective gene. New to medical science. So rare that it has only been identified in one other family in Algeria. Med 23... believed to be an intellectual disability gene. Lots of scientific details go along with it but in a nutshell, the brain doesn't develop normally. Makes sense! Other than the muscle stiffness, screaming spells for the first 4-5 years of life, and developmental delay, the only other significant findings was delayed white matter in the brain in the early years of life.

We went back to the NIH in August for a second week long eval. The team evaluated the boys, documented their findings and will soon, publish their info. We are excited to begin the awareness process and search for a cure. With that said, we totally get that Tyler and Luke may never be "normal". But let me say this... They are very happy boys. Always smiling. Fun to be around. They love other kids, animals, water and life. They do not talk, walk, feed themselves or communicate well (we are working on Ipad communication). They are very limited and require constant supervision and assistance. Luke can roll. Tyler can W- sit and "bunny hop". They are very special little boys who give us happiness daily.

Our journey had been long and difficult. We wouldn't change a second. We have experienced so much love through getting to know these boys and sharing life with them. We are stronger as a family. Each of us are better people in our own ways. We are closer to the Lord than ever before. We have met some amazing people along the way and have a huge support system of fantastic family and friends!... We are blessed.

Tyler was our first blessing from above. We always say that Noah was Tyler's present. He brought so much joy to Tyler. Luke was definitely Tyler's angel in disguise and he even brought a buddy, Aiden, who has given us so much "normal" that we sometimes don't know what to do with it. 4 boys, all different but all very, very special!

We thank you for taking the time to read this, for sharing in the journey and for offering support and prayers. We look forward to sharing more of our lives with you. We hope our story brings you a smile! May God bless your day! With love, Tyler, Luke and family